And now its time for the second instalment of my frozen double bill.
After that amazing effort by Liz to make a costume for her daughter (see more on that
here
), I was inspired to have a go at a frozen inspired look. I didn't go into full cosplay mode, but rather picked outfit parts that I felt were part inspired by the films signature style. I call it
Casual Cosplay
.
Of course let me start off by saying I am far more of an Anna than an Elsa and as such I tried to dress accordingly.
I actually started with the hair. I felt like after spending the pervious day with a double Dorothy plait (more on that later) I thought I'd have a go at Anna's up do from the coronation party act.
I'd like to add first that it was way more difficult than is realised and my hair would not play ball. I think I've gotten used to styling a certain way and now anything else seems impossible. The biggest issue was that it was simply too short for the back section to work properly, but oh well, I made do. Let's just say my husband was hysterical at the faces I pulled while trying to do this particular hair style - here are some of them:
I separated it into sections making sure to leave enough for the plait. I then plaited the top bit and pinned it under a high pony that I made into a bun using a hair doughnut. Anna's hair is more complicated than that at the back but mine was way to short to cope with anything more than a bun.
In terms of rating I'd say it was satisfactory, but requires improvement.
As for the rest of the costumes, I loved the folky themes of the heavy skirts with stripe and print details and I adore the light blue/green/pink/black colour palate. Here are a few examples:
Signature costumes:
Image from KidzWorld
Coronation costumes: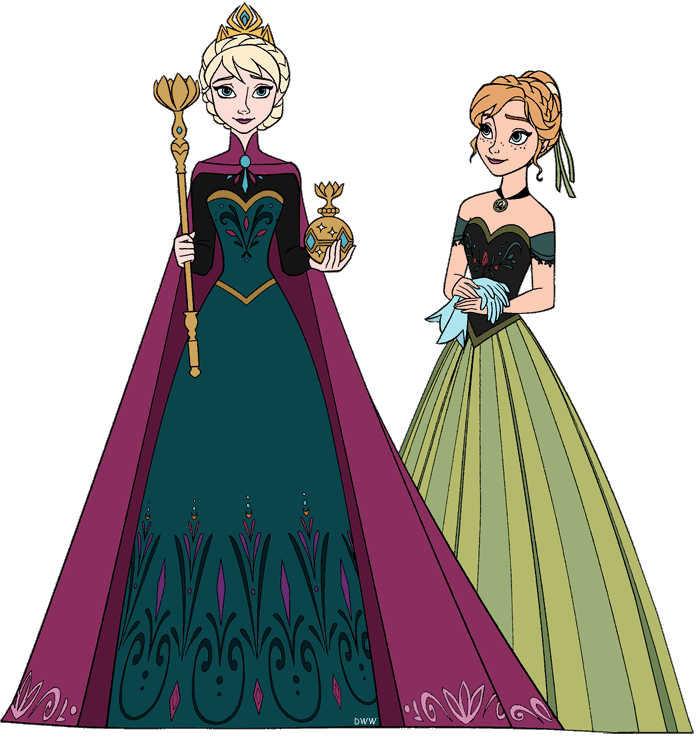 Image from Disney Wikia
The outfit I went with was very blue overall. I have a folk style vintage skirt in blue and black with a lovely embroidered stripe that really fits in with the Scandinavian and Nordic feel of the films. In fact, had it been green, I think it would have been quite like Anna's skirt.
Of course I needed a cape too! And my vintage cape in blue was a perfect choice as the colour matched so well.
I think the overall look was okay-ish, although perhaps not the combination I would usually put together all at once...
Skirt: Vintage shop in York
Cape: Sue Ryder York
Boots: Clarks
Blouse: Monsoon (thrifted)
Pearls: Thrifted
Suede gloves: Accessorize (thrifted)
What do you think of my frozen style look?
Have you tried to dress a bit like Elsa or Anna?